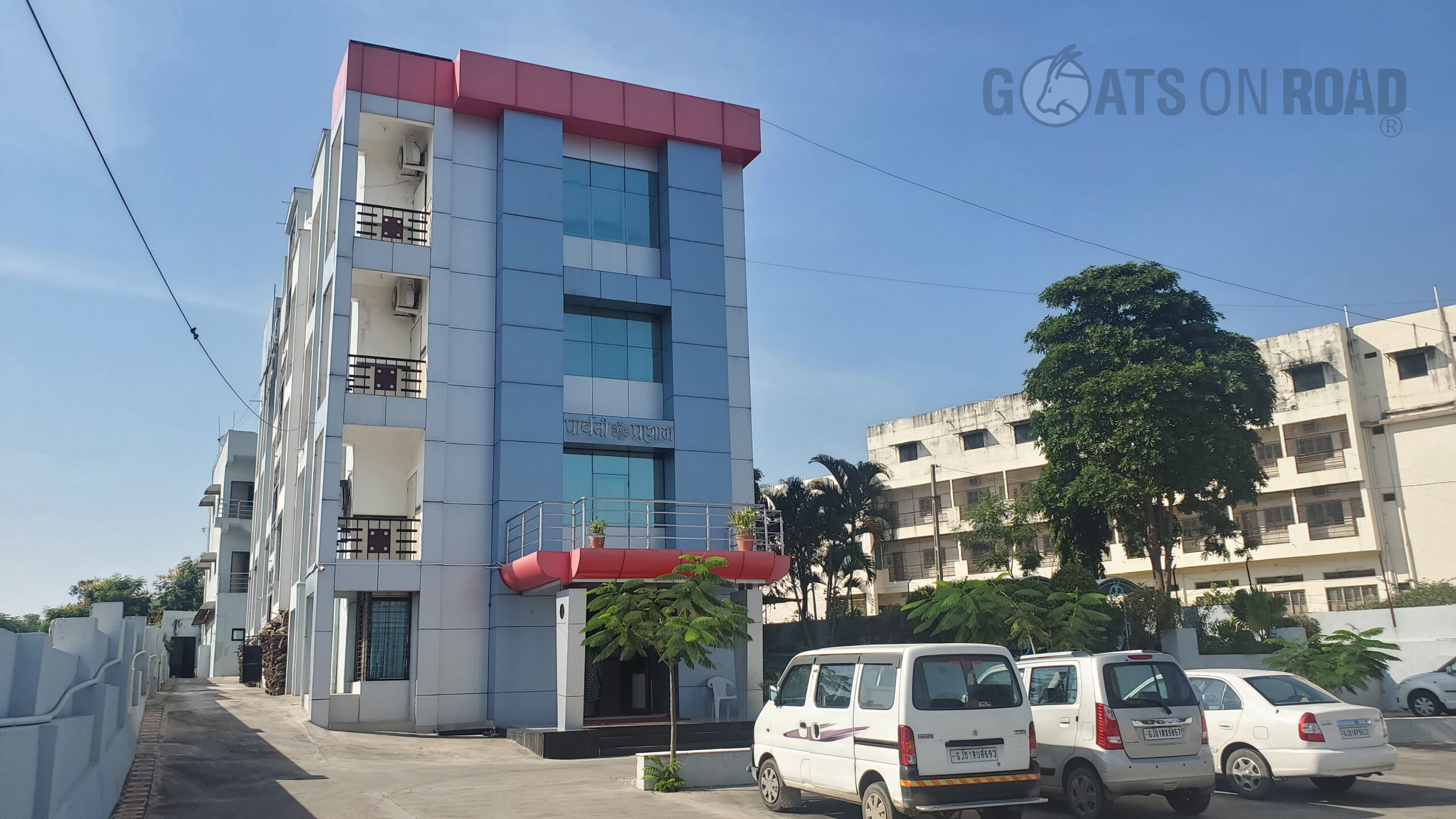 It's a common belief in the people around the world that one is satisfied with that they can live in any hotels around the world with their budget then there is no difference between luxuries hotels and standard your you might be called average hotels.
Gujarat is one of the best tourist destinations around world for exploring the tourism and the religious places as well, in an average around 7 to 8 lacs people come to explore the different festivals and religious places like Ambaji, Pavagadh and when in Ambaji there is no a better place than living onto the Hotel cum home stay named Parvati Pranam.
A hotel cum homestay in Ambaji, which is just 1.5km away from the temple promises a great experience to the guest.Basic amenities provided by Parvati Pranam is dinning facilities, security guide, 24 hrs helpdesk, daily housekeeping, elevator/lift, wifi, parking, etc. Main plus point is staff is well co-operative and resolves the problem within the time.

Located just 1.5 km from the Ambaji bus stand, Parvati Pranam offers three, four and six-bedded AC rooms.
Adjoining Garden, Clean Spacious rooms and much more will make our stay pleasant and healthy! Meals are served in the bhojanalaya. Parking space for vehicles is available.

Ambaji is a fountain of spiritual energy (Shakti).
The temple attracts devotees from all over the world. A visit at Ambaji rejunavates with divine energy. Adjoining Garden, Clean Spacious rooms and much more will make our stay pleasant and healthy!1
Places to visit in Ambaji from Parvati Pranam Dharamshala :-
Ambaji Temple – 1 km
Gabbar Hill – 4.3 km
Koteshwar Mahadev Temple – 6.5 km
Kamakshi Mandir – 4 km
Balaram Ambaji Wildlife Sanctuary – 47 km