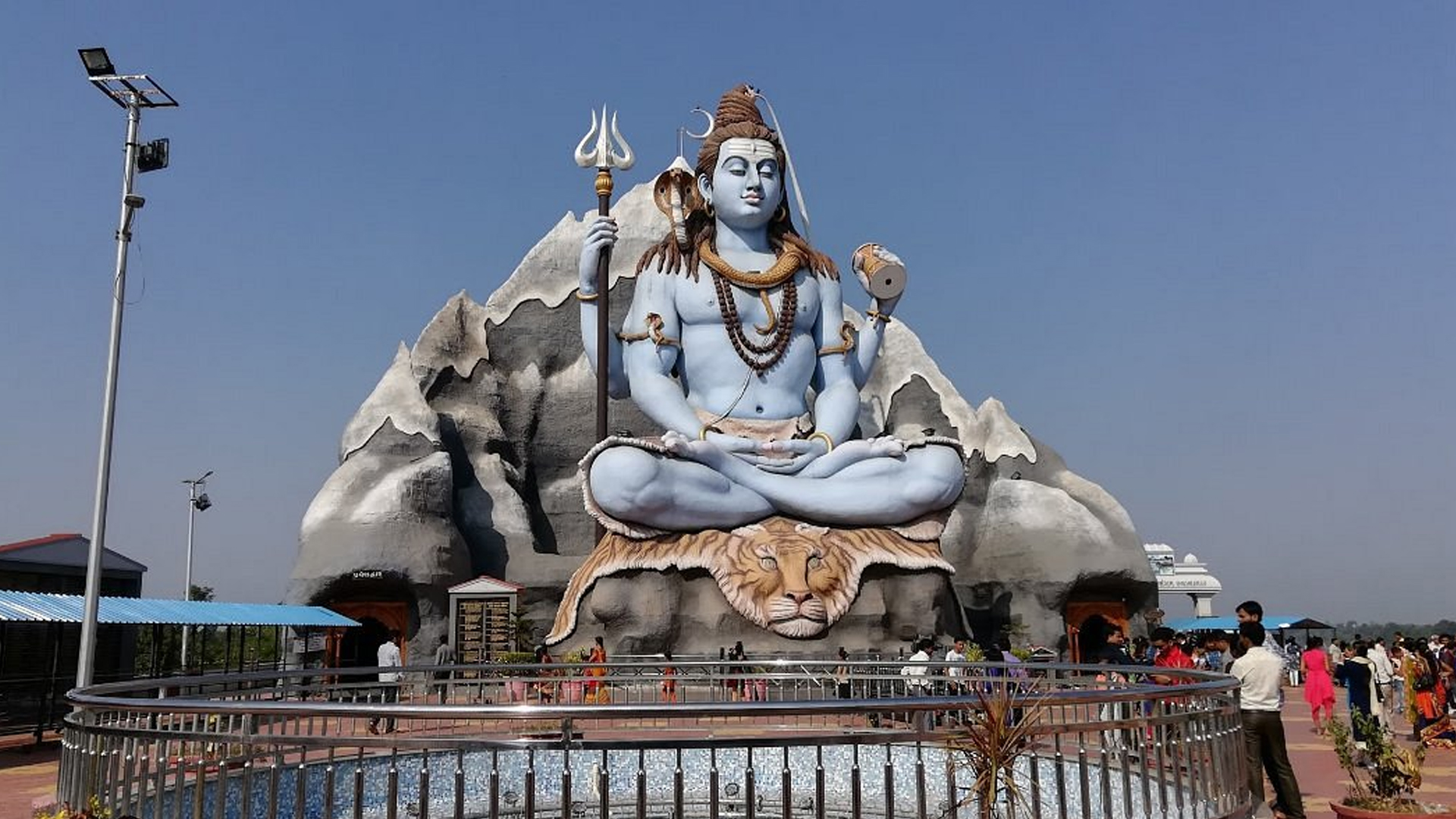 The temple of Galateshwar, mentioned in the Tapi Purana, is as important as Trambakeshwar in Nashik.In particular, According to mythology,  Galateshwar Mahadev Temple,is situated at the confluence of three rivers named Nardi Ganga, Gupta Ganga and Tapi Mata.Every pilgrimage site of this place has some story associated with it.
*This temple is famous among Shiva devotees in South Gujarat
*Galteshwar Mahadev Temple is built with the funds of devotees
* This story is associated with Galateshwar temple
It is built with a 9 feet high statue of Shivji on the banks of Tapi river along with 12 Jyotirlings,including Amarnath. Ever since a spontaneous Shivling has been installed at this place,Tapi river flowing in the premises of Galateshwar Mahadev temple, has a special effect among the devotees of lord Shiva and it is believed  that diseases are cured with a dip in Tapi. Unceasing flow of devotees are seen with great faith on every Monday and every Poonam. This temple of Kamaraj is famous among the devotees of South Gujarat. This Temple has been constructed with the help of villagers.
History behind the temple
According to ancient mythology, King Bhagiratha appeased Gangaji for the salvation of his ancestors and prayed for her arrival on earth, but due to Tapi's influence, Gangaji refused to come on earth. Lord Shankar sent Naradaji on earth to bring Tapi Mata's Mahatma Hari. Naradaji influenced Tapi Mata by doing great penance and prayers on earth.
This is how Galateshwar Mahadev was established
 Tapi Mata asked Naradaji for a boon after being pleased and Naradaji asked Mother Tapi to give her Mahatma as a boon, but after receiving it Naradaji became worried and got a white spot on his body. Then Naradaji went to his father Brahmaji in the same condition but Brahmaji reluctantly refused to look at his mouth and went in samadhi.
Naradaji went to Lord Shankar after brainstorming and after told the fact, Shri Bholanath asked Naradaji to make a penance again and said that mother Tapi is very kind, so she will be happy. Naradaji got rid of the disease after pleasing Tapi Mata with the influence of Gangaji,