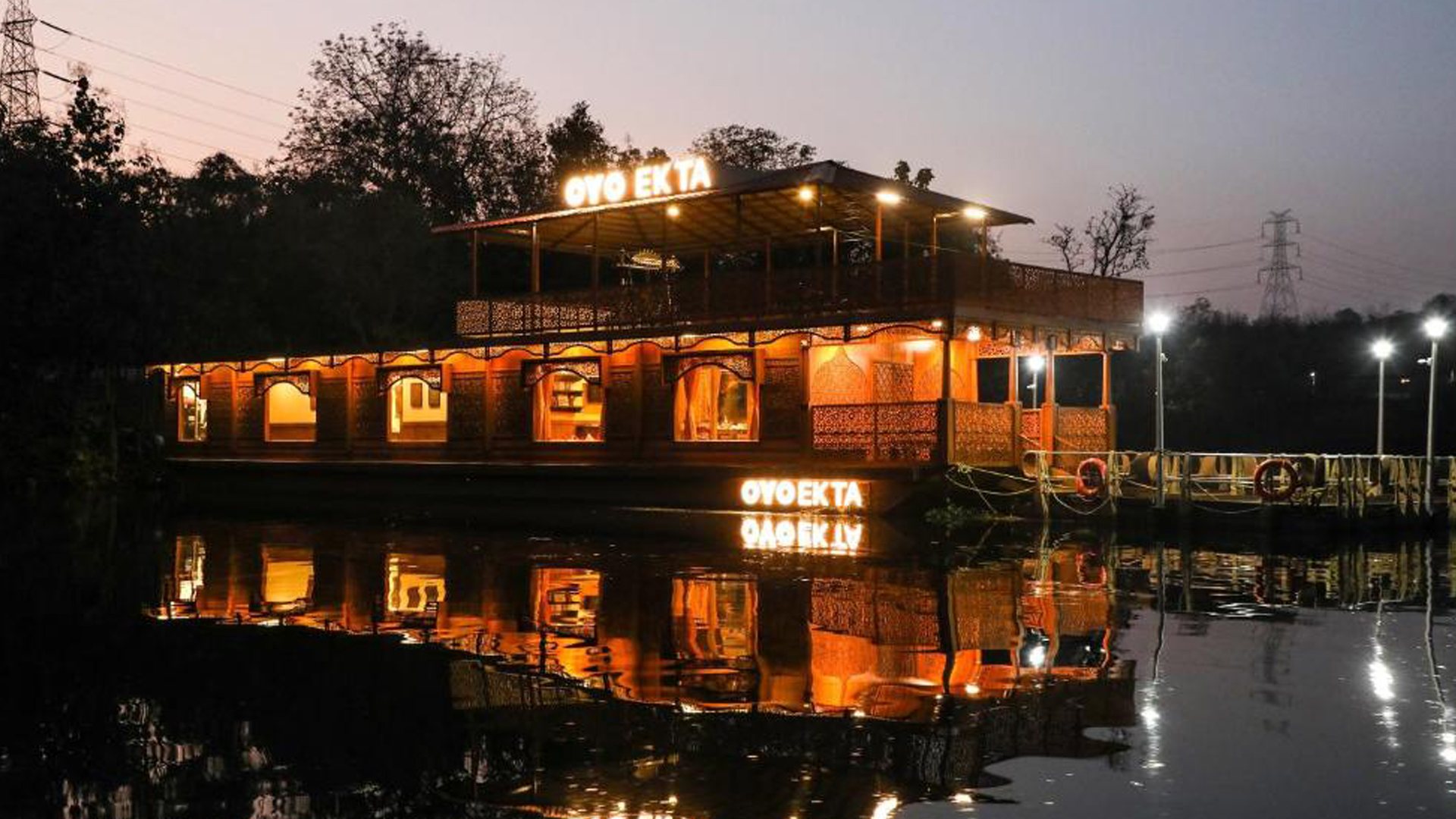 House boat tourists will now be able to enjoy at the Statue of Unity, located in Narmada at Kevadia Colony.
Lakhs of tourists, from all over the country and abroad, use to come and see it ever since PM Modi unveiled the world's tallest statue, the Statue of Unity, at Kevadiya . It has become a tourist attraction as every day huge number of tourists use to come here. Numerous government meetings and camps are also organized at this place. Many projects have been introduced here including Jungle Safari, Bhool Bhulaiyaa, and Flower Garden like Avanav Nazrana. However, there is still something new to be added to this. One more feature has been added to the SOU for the tourists.
Houseboat service started
Currently schools are closed and Children are on school leave. This time, the influx of tourists has increased at the Statue of Unity, which is one of the tourist spot of Gujarat. At the same time, facility of house boat has been started for the tourists.
The houseboat services have been launched by a private company on Lake Number-3 at the Statue of Unity where all kind of facilities are available, including accommodation and food. But a large number of crocodiles have become the matter of concern about the safety of the tourists aboard the houseboats.
Maha Aarti and laser show
Narmada Maha Aarti has started at Kevadiya in the same way like Sandhya Aarti is performed during river festival in Gujarat and cleanliness drive in Varanasi. The Maha Aarti of Narmada is organized at 7:30 pm with the aim to get advantage of the evening aarti with a holiday display at the 'Statue of Unity' in Kevadiya by tourists from all over the country and abroad. The laser show can also be enjoyed at 6.45 pm.
Attractions
It is the tallest statue in the world. This statue, 180 meter high, is located near Sardar Sarovar Dam on the Narmada River in the town of Kevadiya in Gujarat. In view of increasing number of tourists Dino Trail, Butterfly Garden, Cactus Garden, Children's Park, Jungle Safari, Glow Garden, Food Court, WiFi access has been credited by Sardar Sarovar Narmada Nigam Limited.
How to reach
To reach the place, you have to take a ticket for Vadodara Railway Station or Airport. From there you can reach Kevadiya by road. If you go from Ahmedabad, you have to travel a distance of 200 kms. You can board any train for Bharuch railway station. It is one of the nearest stations to Kevadiya. After reaching Kevadiya you have to come to Sadhu Island. A 3.35 km long highway has been built from Kevadiya to Sadhu Dweep. This is followed by a 320 meter long bridge link from the main road to the statue.
Placed among the great places of the world
Recently, it has been ranked among the greatest places in the world in 2019 by the American magazine Time. So for  lakhs of pilgrims have visited to see this magnificent statue and the process is still continue. There are many such destinations around the Statue of Unity where you can enjoy nature and adventure. River rafting and jungle safaris make this tour more thrilling.