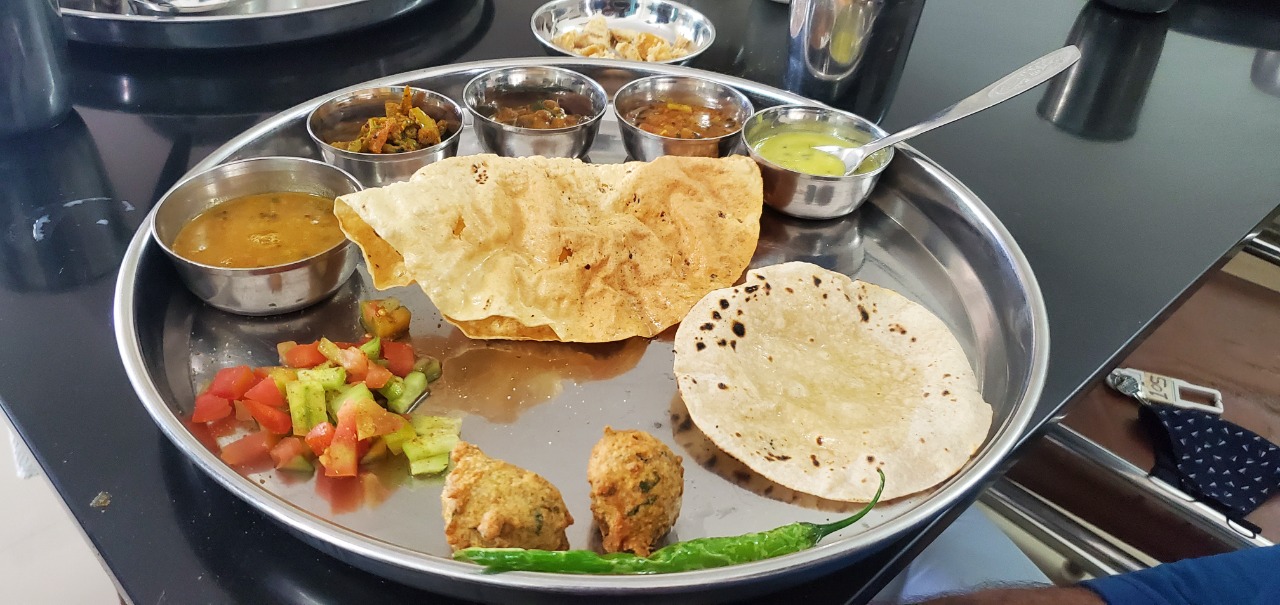 Step your first foot in Ambaji, Danta (Banaskantha) and people will tell you –"Jo Baka Gujarati Thali Toh Khavanij.. But the question arises what is the best place to experience the Gujarti Thali??
We have answer for you.. Located at Danta Ambaji Road, Parvati Pranam is the place where you can stay peacefully and enjoy delectable Guajarati Thali/Cuisine too.. Parvati Pranam  offers very fine dinning with no menu in the traditional sense. Instead, all throughout the meal, attentive waiters keep bringing a succession of delicious vegetarian Gujarati food to the table which together constitute the Thali.
Guests are free to eat as much as they want from their favourite dishes, and drink buttermilk which are included in the price. For a contemporary Gujarati experience at its best..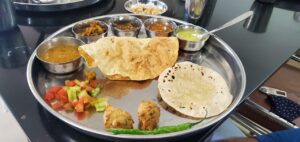 Parvati Pranam in Ambaji Dharamshala is well maintained. This bhavan is on Danta Ambaji Road and is walking distance from the Ambaji Temple. All the rooms are spacious and clean. It has a bhojanshala, playground and garden.
Parvati Pranam offers three, four and six-bedded AC rooms. Clean, spacious rooms and an adjoining garden will make your stay pleasant. Meals are served in the bhojanalaya. Parking space for vehicles is available.Ambaji is a fountain of spiritual energy (Shakti). The temple attracts devotees from all over the world.
ambaj
,
ambaji mandir
,
ambaji temple gujarat
,
ambaji to ambaji temple
,
Budget Hotels in Ambaji
,
cheapest hotels in ambaji
,
goats on road
,
guest house in ambaji
,
Hotel in Ambaji Banaskantha
,
hotels in ambaji
,
Hotels near Ambaji Temple rajasthan
,
parvati pranam
,
shree hotel
,
shree hotel ambaji contact number