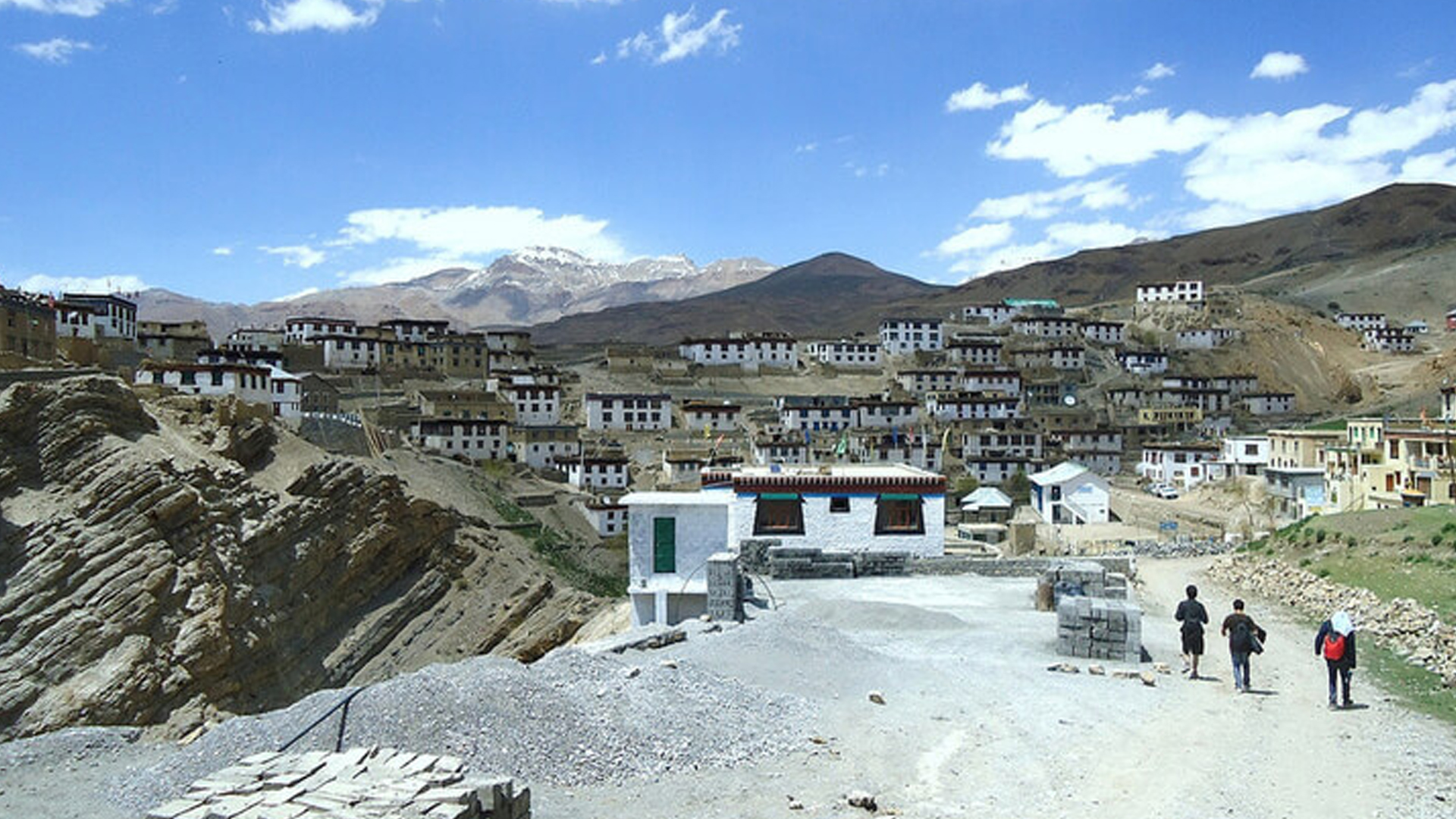 There are many such places in India, where people remember the experience of beauty for life, apart from mountains, beaches, palaces, forts. Spiti is also one such beautiful place in Himachal which makes the people crazy like Ladakh. A small village named Komic is situated at this place, which has got the distinction of a village on highest altitude in the world. You must also be thinking that how it is known as the highest village in the world. Let us share this information with you that how it could be.
Height of Komic Village –
This village is situated at an altitude of about 15,027 feet above sea level, where bikes are easily accessible. That is why it is listed among the villages of highest altitude in Asia as well as in the world. Here, there are many places and monasteries to visit, which where it looks more beautiful.
The beauty of Komic village
This village looks like a big bowl. It is divided into two parts. You will find small and adjacent houses In one part, while slightly bigger houses are in the other part. Oxygen is observed at low pressure here while ascending. Apart from this, the interesting thing is that, The temperature here remains between 7 to 9 degrees even during extreme summer like June. Adventure lovers can go here for hiking on small and big mountains. Due to the culture here, this place attracts a lot of people.
Buddhist monastery with movement of bike-
One of the most attractive things of this Village is the famous Lundup Tsemo Gompa Buddhist Monastery of14th-century. It is believed that is 500 years old. It is most popular for the 'Maitreya Buddha' or 'Future Buddha'and a prayer meeting is held twice a day during which women are not allowed inside. This is the highest Buddhist monastery in the world, where bikers and travelers can ne accessed comfortably. The monastery has a fortified palace made of steeping mud walls, which displays murals, scriptures and arts of the olden days.
Some interesting facts about Komic village –
Many festivals are organized in this village throughout the year where you can have a glimpse of one of the best festivals from Chham dance to Mask dance.. The comic hides during the snow fall. A good stock of food grains is maintained byt he residents of this village before winter. Apart from weaving carpets, shawls, the people engage themselves in making jackets, hats, paintings.
Where to stay here? ,
Many homestays and hotels are available here for tourists, with a room rent per night of Rs.200. You'll have to go to Kaza for better and comfortable stay., One can also visit Rohtang Pass while visiting Komic village in summer.
How to reach Komic Village –
Many private taxis, plying from Kaza city to Komic, can be hired. Being a mountainous route, it may take around 45 minutes to reach the destination from here. Apart from this, buses are also available which runs twice a week ,i.e. Tuesdays and Saturdays, which takes  about 1 hour.