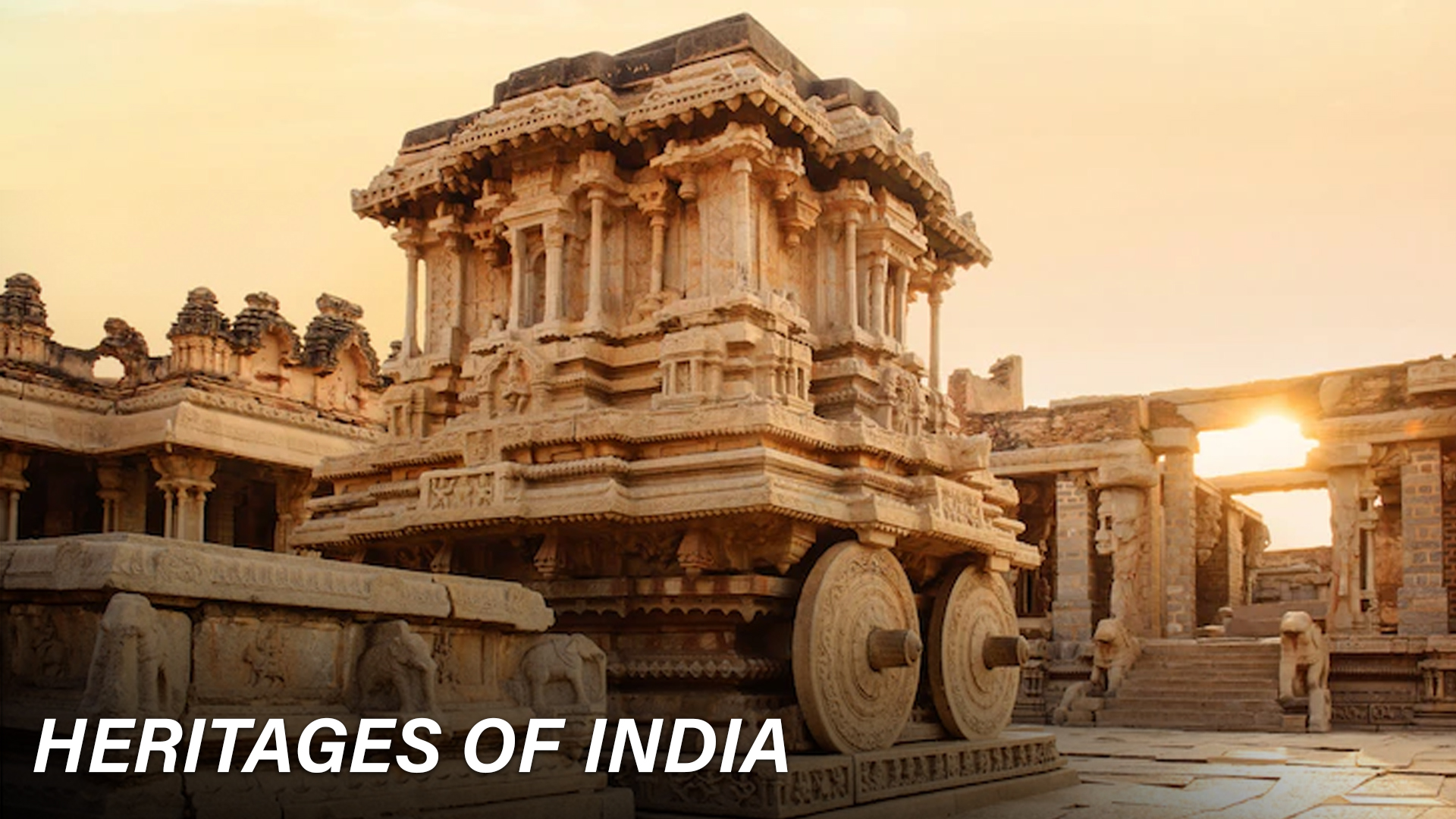 World Heritage Day is celebrated on 18th April. It is celebrated to develop awareness among the people about the heritage present in their country with its conservation.
World heritage day : Right now 40 UNESCO World Heritage Sites are in India. Earlier, this number was 38. in 2021.'Rampappa Temple' (Telangana) and 'Dholavira' (Gujarat) were included in the list of UNESCO World Heritage Sites in 2021. This decision was taken at the 44th session of the UNESCO World Heritage Committee held in China.
Presently, there are 40 UNESCO World Heritage Sites in India, of which 7 are natural, 32 cultural and 1 mixed site. There are 1154 UNESCO World Heritage Sites all over the world, in which 897 are cultural, 218 natural and 39 mixed sites.
So let's tell you about these beautiful and unique heritage sites in India.
Uttar Pradesh
Agra Fort (1983)
Taj Mahal (1983)
Fatehpur Sikri (1986)
Maharashtra
Ajanta Caves (1983)
Ellora Caves (1983)
Elephanta Caves (1987)
Chhatrapati Shivaji Terminus (2004)
Western Ghats, Karnataka, Kerala, Tamil Nadu, Maharashtra (2012)
Victorian Gothic and Art Deco Ensemble (2018)
Madhya Pradesh
Monument of Khajuraho (1986)
Buddhist Monuments of Sanchi (1989)
Bhimbetka Caves (2003)
Assam
Kaziranga National Park (1985)
Manas Wildlife Sanctuary, Assam (1985)
 Uttarakhand
Nanda Devi and Valley of Flowers National Park (1988) (2005)
Himachal Pradesh
Great Himalayan National Park (2014)
Delhi
Humayun's Tomb, Delhi (1993)
Qutub Minar and Monument (1993)
Red Fort (2007)
Odisha
Sun Temple (1984)
Goa
Churches and Convents of Goa (1986)
Tamil Nadu
Mahabalipuram Monument (1984)
Great Living Chola Temple (1987)
Karnataka
Monument of Hampi (1986)
Pattadakal Monument (1987)
Gujarat
Champaner Pavagadh Archaeological Park (2004)
Rani Ki Vav (2014)
Dholavira (2021)
Historic Cities of Ahmedabad (2017)
Bihar
Mahabodhi Temple (2002)
Nalanda (2016)
Rajasthan
Keoladeo National Park (1985)
Hill Forts (2013)
The Pink City (2019)
Jantar Mantar (2010)
West Bengal
Sunderbans National Park (1987)
Sikkim
Kangchenjunga National Park (2016)
Telangana
Kakatiya Rudreshwar (Rampappa Temple) (2021)
Chandigarh
Capital Complex (2016)
Mountain Railways of India, Various Indian States (1999, 2005, 2008)